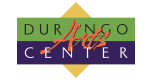 The Durango Arts Center (DAC) enriches the community through innovative visual and performing art, and arts education. DAC advances appreciation and participation in the arts as a cultural leader in the region. Supported largely through memberships and donations, DAC offers a variety of volunteer opportunities as well as promotional outlets for artists.
DAC is a multidisciplinary nonprofit arts organization that has served Durango and surrounding communities for over 40 years. Since its inception, DAC has served as a resource to all people with an interest in the arts, and has committed itself to creating and promoting regional visual arts, theater, dance, live music, education programs and art workshops all under one roof. Over the years, DAC has built its reputation as a local arts industry leader and has been working diligently to ensure that the arts continue to thrive in the region.
Services Offered in Our Schools:
DAC offers After School Art in all seven elementary schools once a week. The hour-long classes celebrate the joy of creating through exploring different art mediums, a variety of artistic techniques and by looking at various cultures and the universality of the arts. DAC provides need-based scholarships for students through the generosity of corporate sponsorships, foundation grants and individual donors. The DAC Docent program provides free presentations from a variety of well-known artists and hands-on projects in the classrooms. Teachers can schedule a presentation and choose which artist they want to be presented aligned to current curriculum. DAC Docents is supported through grants by LPEA Round-Up and the Wal-Mart Foundation. Annually for over 20 years, DAC coordinates with 9R art educators to present Creativity Festivity, a community celebration of art and artists in our local schools. Throughout the two-week celebration each spring, DAC hosts several events and opportunities for local youth to share their work with the greater arts community in Durango. Activities during Creativity Festivity include an exhibit featuring work of k-12th grade students in the Barbara Conrad Gallery, writing contest for 4th and 5th grades and the Durango High School's annual poetry slam held in the theater.